Apna Ghar Hospital for Operation and Treatment for Critical Illness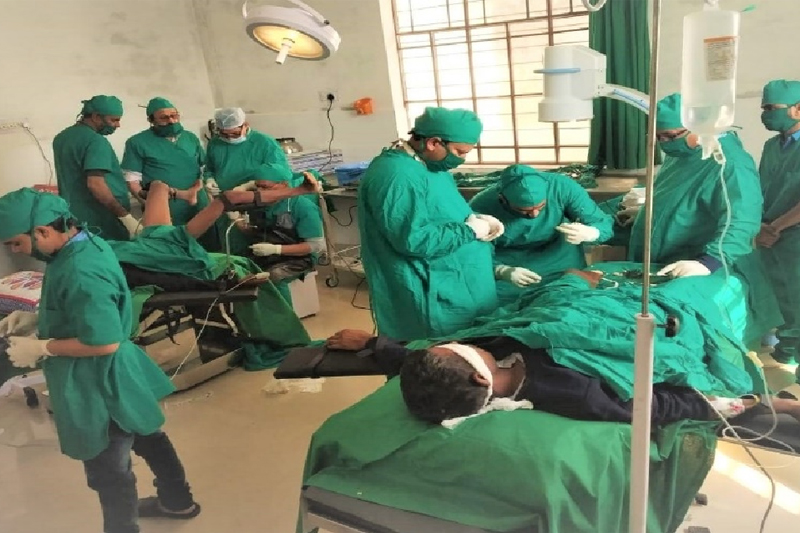 Most of the Prabhuji rescued in very critical and painful condition. They requires immediate investigation and treatment at the time of admission. Apart from them, the Prabhuji residing in Apna Ghar Ashram also need operations or treatment for their critical illness. Apna Ghar Liawati Hospital is running by the organisation in the premises of Bharatpur Ashram for the investigation, treatment and operation of these Prabhujii having separate ward for male and female with capacity 18 beds each. This hospital have double table operation theatre, pathology lab, 300 MA digital X-Ray machine, I.C.U ward and other required facilities. In this hospital the Physician, surgeon, orthopaedic surgeon, gynaecologist, anaesthesia doctors are providing their services voluntarily. Through this hospital the Prabhuji get immediate services whereas it was very difficult earlier to get timely treatment or operations for Prabhujis at government or other hospitals level.
Apna Ghar Pathology Lab and X-Ray
The most of the Prabhuji admitted in the Ashram are usually suffers from various type of infections like T.B., AIDS, Orthopaedic problems. They required immediate X-Ray and different type of investigation for diagnosis of disease to start the treatment of these Prabhuji. Therefore the Ashram also have the facility of pathology lab, 300 MA digital X-Ray machine for the investigation of prabbhuji in which the test for CBC, Blood Sugar, HBSAG, Pregnancy, complete urine examination, Malaria, LFT and KFT etc. are available right now.