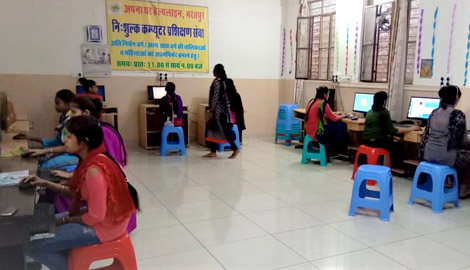 Computer Training for poor needy girls
Apna Ghar helpline Bharatpur is a branch of the Organisation which is running computer training for very poor needy girls so that these girls may become self-reliant and look after their poor families. In this Computer training centre more than 550 girls have been trained so far without any charges.
Tailoring Training center for poor needy girls
Tailoring training for the poor needy girls are also being provided by the Helpline without any charges. Up to date more than 450 girls have been trained and now involved in the sewing of dress of the Prabhuji and getting their payment accordingly. By this these girls not only got training here but also get employment.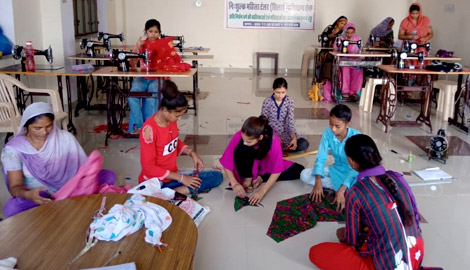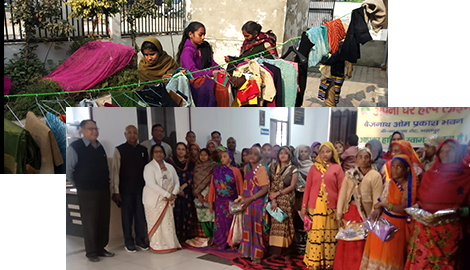 There are so many families for whom the cloths having nominal defects become unusable. These cloths become useful for the poor and needy families. So under this project the cloths and other items which are unusable for the well to do families collected at helpline and there after distributed to the poor needy ones. More than 60000 persons have been benefitted so far under this project.
In AC Taboot, dead body can be kept and protected up to 60 days. AC Taboot is provided without any charges to the needy families in Bharatpur District. Since the funeral places are generally far away from the home of many families so it becomes difficult to take the dead body on shoulders up to funeral places. Therefore hearse van is also being provided to the needy families without any charges by the organisation.